Introduction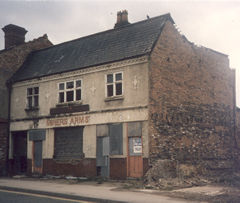 Over 45 years ago, I began to notice that the English public house was more than just a building in which people drank. The customers talked and played, held trips and meetings, the licensees had their own stories, and the buildings had experienced many changes.
These thoughts spurred me on to find out more. Obviously I had to restrict my field; Black Country pubs became my theme, because that is where I lived and worked. Many of the pubs I remembered from the late 1960s, when I was legally allowed to drink in them, had disappeared or were in the process of doing so.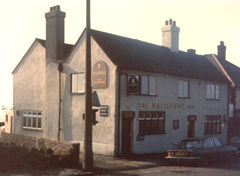 My plan was to collect any information I could from any sources available. Around that time the Black Country Bugle first appeared; I have never missed an issue, and have found the contents and letters invaluable. I then started to visit the archives of the Black Country boroughs. Directories were another invaluable source for licensees' names, enabling me to build up lists. The censuses, church registers and licensing minutes for some areas, also were consulted. Newspaper articles provided many items of human interest (eg. inquests, crimes, civic matters, industrial relations), which would be of value not only to a pub historian, but to local and social historians and genealogists alike.
Technology has enabled me to release my entire archive digitally, rather than mere selections as magazine articles or as a book. This would allow those people with interests, such as mentioned above, to search for relevant innformation. (sic). The files contain information about every pub that has been found to exist in each of the districts within the Black Country (new pubs are being discovered even now), along with a number of illustrations. All my files are available for free download by anyone interested.
Many thanks to the many people such as Keith Hodgkins, Denis Harper and Robert Walker, and many others, who have allowed their own photographs to be used. In 2010 I was asked by the relatives of the late John V. Richards to sort through his own archive of material, in order to redistribute it to appropriate groups. This has been very useful in confirming, and providing new, information. I was also asked to disseminate information gathered by Jim Laws, Wolverhampton CAMRA's pub preservation officer/pub historian, who is unfortunately incapacitated.
The work, as ever, continues.
Tony Hitchmough
May 20148
Tony Hitchmough
With many thanks to the 'back office': Janet and Gavin.